The Becton Dickinson FACSAria is a high-end research cell sorter capable of sorting 50,000 to 70,000 cells per second in up to six channels and into four flow streams. The system contains a blue, red, yellow, and violet laser for excitation of variety of fluorescent dyes utilizing about 10 channels. The system is designed to take cells from a single sample and rapidly separate them by GFP fluorescence or other optical properties. It is high throughput for a small to moderate number of samples.
To make a reservation click here.
Location: 8th Floor, CGSB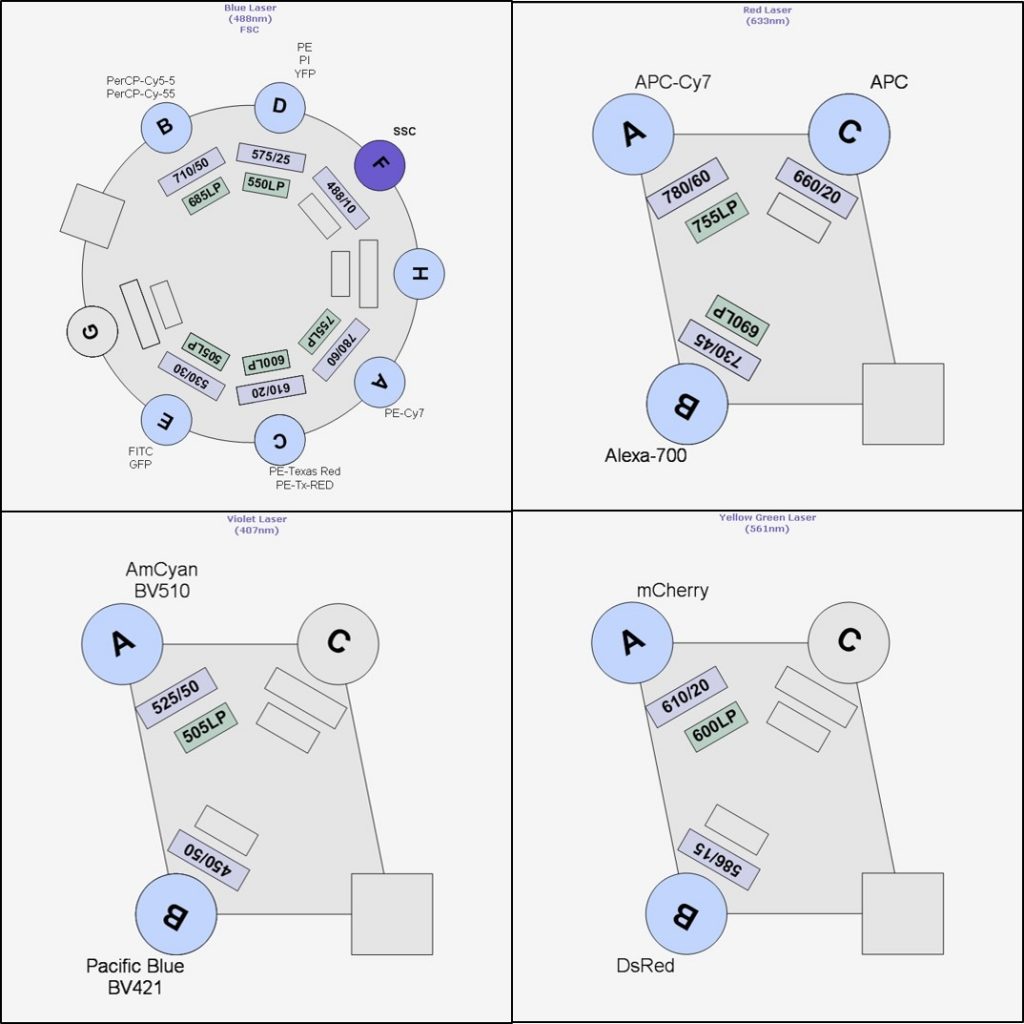 The Becton Dickinson Accuri is a personal flow cytometer that is easy to use and simple to maintain. A sheath-focused core enables event rates of up to 10,000 events per second. For maximum flexibility to the researcher, the system supports 48- and 96- well plates and deep-well plates, and is also supplied with a 24-tube rack for standard 12 x75-mm tubes. The system supports a wide range of applications such as gene expression, cell cycle, DNA analysis, and much more.
To make a reservation click here.
Location: 8th Floor, CGSB