Researchers MUST be trained on the following equipment before operating. Sign up for a full training session, or refresher training by clicking below: 
GenCore instruments are grouped into the following categories:
Analysis & QC Instruments
GenCore is equipped with several auxiliary instruments for assessing sample viability, quality, and concentration.
There are two high throughput flow cytometers available to sort and analyze various cell types using fluorescence. Technician run cell sorting is also available for researchers.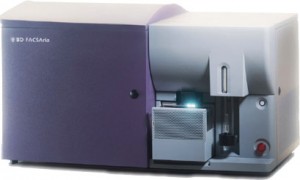 The FACSAria is a high throughput cell sorter capable of sorting 50,000-70,000 cells per second in up to six channels and into four flow streams. The system contains blue, red, yellow, and violet lasers for excitation of a variety of fluorophores utilizing about 10 channels.
**Please note: Only technician-run appointments are available at this time.
**Be sure to join the GenCore FACSAria User Google Group to be updated on all FACS related issues. CLICK HERE TO JOIN!  
Location: 8th Floor, CGSB
Quick Reference Guide (with laser configurations)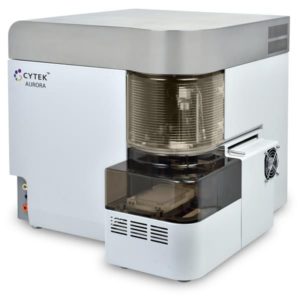 The Cytek Aurora is a spectral flow cytometer equipped with 4 lasers (V/B/YG/R) and 48 detectors, and is capable of detecting the emission full spectra of samples.
*PLEASE NOTE training for this instrument requires at least 48 hours notice before the training appointment. An experimental form must be filled out and controls and/or test samples should be brought to the training. Contact GenCore for additional information.
Location: 8th Floor, CGSB
BSL-2 Cytek Aurora Quick Reference Guide
High-Throughput Instruments
GenCore has a number of instruments used to perform various repetitive tasks in high throughput, including NGS library preparation, normalizations, and cell-based fluorescence assays. 
Protein Detection & Quantification
GenCore has one Mass Spectrometer coupled with a nano-low LC allowing researchers a method for protein identification and quantification.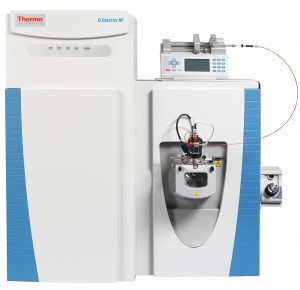 **Please note: Proteomics services are organized and run by the Vogel Lab.
The Thermofisher Q-Exactive High Field system is coupled with a Nanoflow Easy LC 1200 creating a rapid and robust LC-MS system.
Location: 4th Floor, CGSB
There are three different types of sonicators available to researchers for various types of experiments including DNA shearing for NGS, chromatin shearing, tissue homogenization, and more.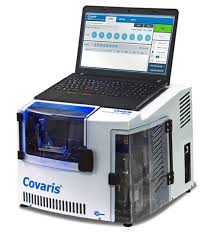 The Covaris ME220 is a high throughput sonicator that allows 8 samples to be analyzed at the bench. It is a compact, reproducible and robust system equipped with AFA-technology.
Location: 8th Floor, CGSB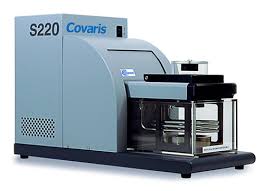 The Covaris S-Series Focused Ultra Sonicator is a versatile, high power system that performs at high frequencies for a variety of applications.
Location: 8th Floor, CGSB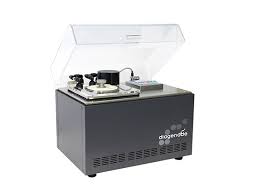 The Diagenode Bioruptor Pico sonicators can uniformly process multiple samples and can be used to shear DNA and chromatin as well as homogenize tissue.
GenCore has two Diagenode Bioruptor Pico Instruments:
8th Floor, CGSB
8th Floor Brown Building
GenCore manages and maintains the following general use equipment that is available to all NYU researchers. These instruments are all located on the 8th Floor of CGSB, unless otherwise specified.
Bio-Rad GelDoc XR+
Bio-Rad Gene Pulser Electroporator
Bio-Rad T100 Thermal Cyclers (2)
BSL-2 Hood
Eppendorf MasterCycler (2)

One on 6th and 8th Floors of CGSB

Optima XE 100 UltraCentrifuge – 7th Floor, Brown Building
Qiagen TissueLyser II
Savant120 DNA SpeedVac
SciGene Ozone Free Hood
Sorvall Legend XTR Centrifuge